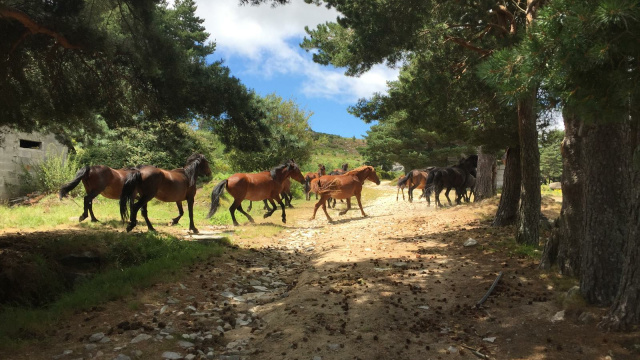 ROUTE 08 MTB CENTER DAS SOMBRAS MINES
This route starts in a southerly direction from the center of Lobios towards the "Minas das Sombras"
Esta ruta parte en dirección sur desde el centro de Lobios hacia las "Minas das Sombras", descubriendo a su paso un entorno cien por cien natural que muestra de manera clara una orografía exigente. La primera parte del recorrido discurre en sentido ascendente hasta alcanzar la antigua explotación minera cuyo tramo final coincide con un sendero que será obligatorio realizar porteando nuestra bicicleta para preservar el estado del camino. Regresamos a la pista principal, donde el ascenso se suaviza, dejando a mano derecha un sendero que se dirige hacia la parte superior de la Corga da Fecha, una de las cascadas más representativas del Parque Natural Baixa Limia-Serra do Xurés. Así mismo, tendremos la oportunidad de contemplar otros saltos de agua como la Corga do Curro, la Corga do Medeiro, la Corga da Candela y la Corga da Revolta, entre otras.

Alcanzamos la frontera con Portugal llegando a Portela do Home, desde donde iniciaremos descenso al punto de partida compartiendo los primeros kilómetros de la Ruta 6 "Via Nova" hasta regresar a Lobios.