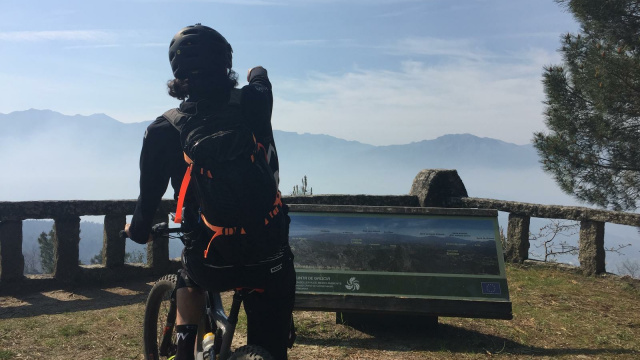 ROUTE 10 MTB CENTER TERRA CHA CIRCLE
Visit resources of great interest such as the "As Perdices" recreational area.
Recorrido accesible en las cercanias de la parroquia de Santa María a Real. Ideal para descubrir el entorno inmediato de Entrimo.
Con algunas rampas exigentes, pero no demasiado largas esta ruta ofrece la oportunidad de recorrer en apenas 10km las proximidades del centro del pueblo pudiendo visitar recursos de gran interés como el área de recreo "As Perdices" donde se encuentra la playa fluvial del rio Pacín.
Esta ruta circular tiene un perfil "clásico" con una subida inicial y un cómodo descenso hacia el punto de partida.

Comparte tramos de su trazado con las rutas 11 y 12 lo que permite ampliar los kilómetros de nuestra salida fácilmente al combinar dos o más rutas.
En Ferreiros se dan dos circunstancias interesantes. Por un lado, es el único pueblo que cruzaremos en la ruta 10 y además es el único punto del área de Entrimo donde las tres rutas comparten aproximadamente 1km de recorrido.

Al poco de este tramo afrontamos la parte final que nos conduce por una zona arbolada (quemada en un reciente incendio) hacia "A Corga do Megán". Desde aquí entre casas llegaremos a nuestro punto de partida pasando por delante de la Iglesia de Santa María la Real.